BIG FUNNY's first review is online at Poopsheet Foundation! Click logo to read it:

Can't make it to the gallery opening at Altered Esthetics on August 7th but want to grab a copy of BIG FUNNY? You can now pre-order a copy (limit one per customer at this point) on the BIG FUNNY website.
Just click here and then scroll down until you see the purchase button: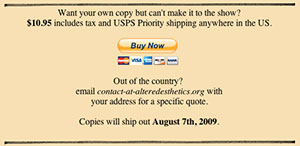 If you don't have a paypal account, you can use a credit card.
The massive, 48 page BIG FUNNY newspaper is $5. If you're pre-ordering one we tack on $5.95 for shipping & handling. Pre-ordered copies will ship out August 7th, 2009.