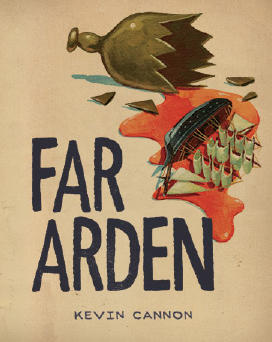 Kevin Cannon has been getting some press for his fantastic graphic novel Far Arden that he recently printed 100 copies of… note that Far Arden can be read in its entirety online here.
Daily Cross Hatch Interview with Kevin Cannon Part 1 Part 2
Broken Frontier Interview with Kevin Cannon. Note that they have promised a second part to the interview tomorrow.
Note that if you are in Minneapolis and you want a copy, I'd buy it soon at the Lutefisk Sushi show at Altered Esthetics. There aren't many left.
Please comment!