See our fun photo gallery from the Minneapolis event here.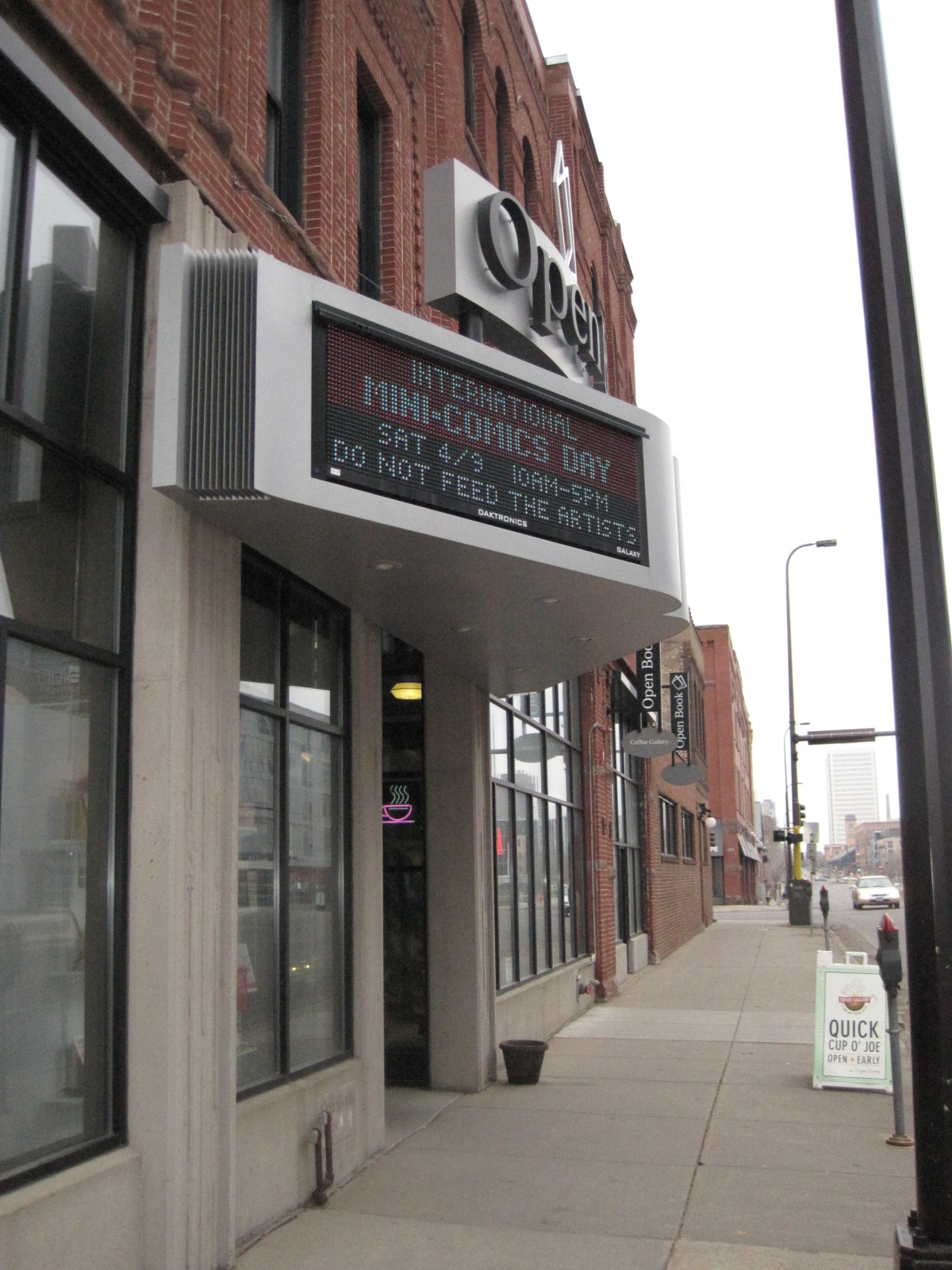 We were welcomed to The Open Book this morning with our event up on the marquee.
The covers to the comics finished today can be seen in the photo gallery.
Two of of our participants already have their mini-comics not only printed, but online: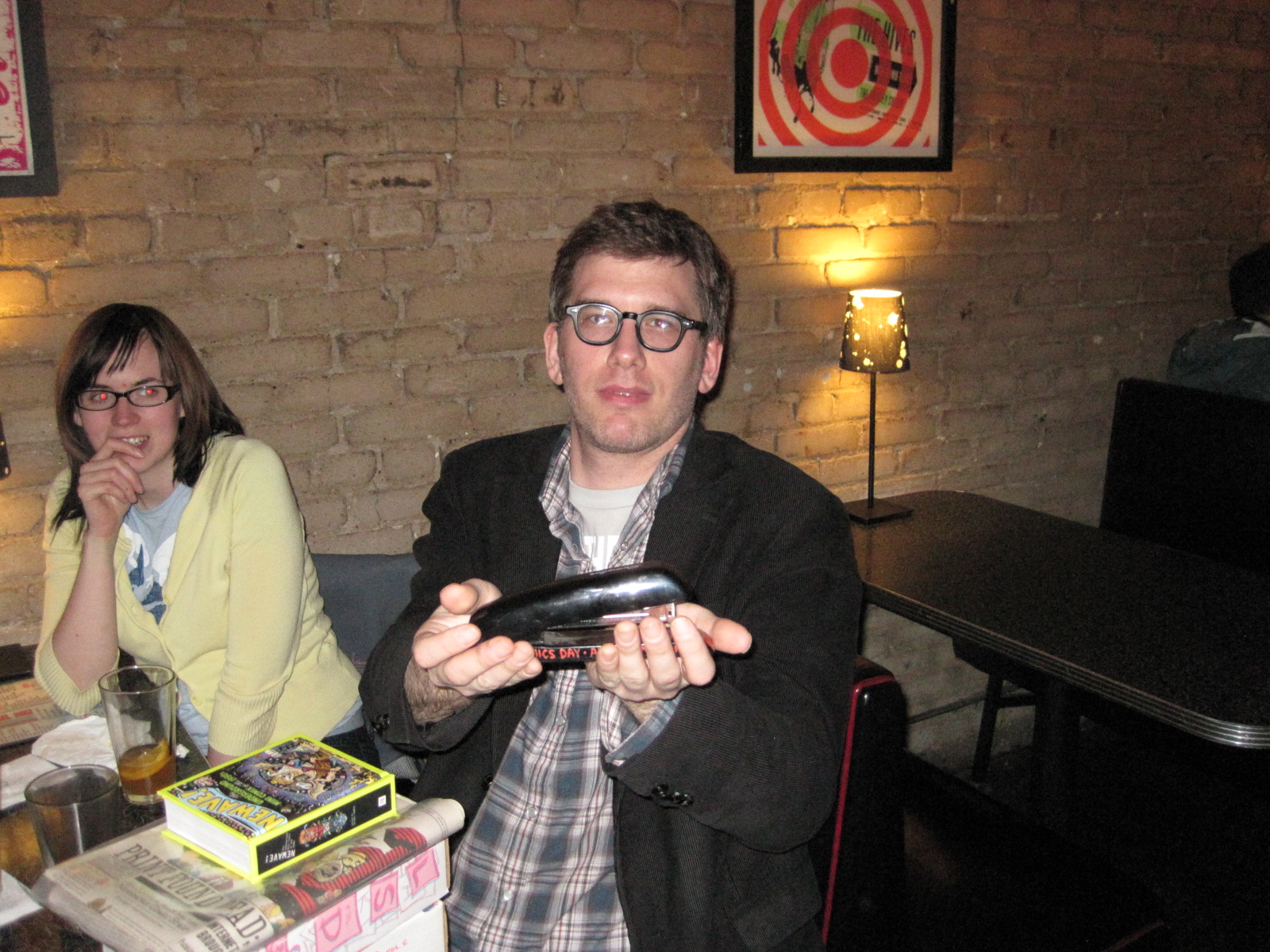 The winner of the Stapler prize for The Best Local Mini-Comic of the Day went to Dan Murphy for his mini-comic Elle Cirka. Along with the stapler, Dan won a copy of the book Newave! The Underground Mini Comix of the 1980s, courtesy of Big Brain Comics, a Lutefisk Sushi box set and a copy of BIG FUNNY courtesy of Altered Esthetics, and a Cartoonist Conspiracy patch shoved in the back of the book that I forgot to tell him about.
Everyone who participated in the event got free supplies and paper courtesy of Wet Paint Art. Big Time Attic provided paper for the copier. Big Brain Comics put fifty bucks towards copier use, which made it so most of us got to print comics for free.
Thanks much to our extremely generous sponsors The Minnesota Center for Book Arts, Big Brain Comics, Wet Paint, Altered Esthetics, and Big Time Attic!
Thanks also to Britt Aamodt, Michael Drivas and Jamie Schumacher for judging the Best Local Mini-Comic of the Day!
Thanks to everyone who participated! I look forward to reading all your comics!
Complete coverage of Mini-Comics Day around the world can be found at minicomics.org.