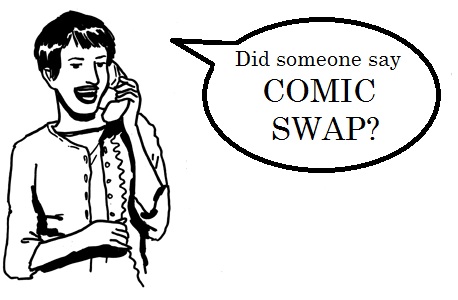 Who? YOU and some Conspiracy friends!
What? A social gathering for the purpose of trading unwanted comics!
Where? Northeast Minneapolis! See contact below!
Why? Clearing out unwanted comics and graphic novels and turning them into new reading material!
When? Friday June 22 from 7:00 – 9:00 PM!
How? Email comicswap@trashmail.net to get the address and/or directions!