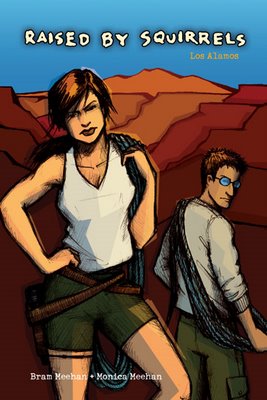 Reluctantly reunited, Tyler and Rose have rejoined the S.Q.R.L., the covert agency that nearly destroyed them. Now, in Los Alamos, the discoveries they make about the organization's history will lead to even more mystery — and greater danger.
This book collects issues 8 through 11 of Raised By Squirrels, a gallery of new art, and the first four Squirrel Tales.
Available, along with volume 1, at the Raised By Squirrels site.