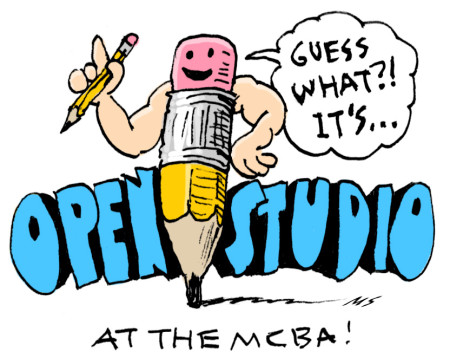 Next open studio:
October 24
Noon to 4 pm
At the Minnesota Center for Book Arts
We'll be in the bindery on the high tables.
Minnesota Center for Book Arts
Open Book building
1011 Washington Avenue South
Minneapolis
mnbookarts.org
Future Saturday Open Studios:
November 28, bindery
December 19, bindery
January 9, bindery
February 20, flexi space
March 19, bindery
April 23, bindery
Coffee, tea, beer, wine, and food are available. Also wi-fi.

Parking options:
* Free in the lot immediately east of the building
* Metered street parking on 3rd Street (one block south of Washington Ave.) for 25 cents an hour
* More expensive metered street parking on the other streets
* Walk or ride your bike