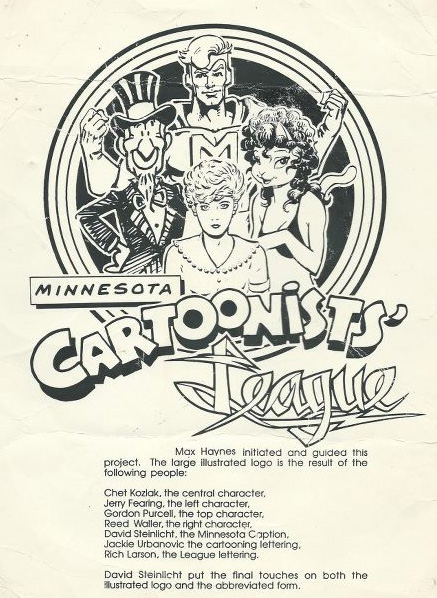 The Minnesota Cartoonist League, a cartooning group that has been around the Twin Cities even longer than us (since at least the eighties, I believe) now has a facebook page where you can stay current on what they are up to. They are meeting the last Tuesday of every month at O'Gara's.
Description
The Minnesota Cartoonist League is group of Minnesota based cartoonists. We meet on the last Tuesday of of every month at O'Gara's Bar & Grill 164 Snelling Ave N St Paul, MN 55104

In March of 1941, James Freeman O'Gara opened the doors of this tavern providing a wholesome atmosphere for conversation and camaraderie. Initially food and liquor was served to the local residents who fought World War II at home by manufacturing supplies and munitions for those overseas. You could even get a haircut from Carl Schulz, whose son, Charles gained international fame with the cartoon strip "Peanuts." Schulz's original shop was located in what is now the Shamrock Room.
Please comment!