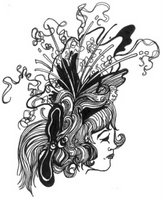 The Philadelphia cell of the Cartoonist Conspiracy is having it's first meeting on Tuesday, November 27th @ 8pm!
It will be held at Skinner's (226 market st.). It's a location with a lot of table space, so it should be perfect for our needs.

Some or most of the comics (depending on how many we end up producing) will be made into a book which I'll pass out at the next meeting.
So come if you're in the area; all you have to do is bring a pen or two and draw!
Our website is:

http://www.geocities.com/phillycomixjam/index.htm
Our email is:
phillycomixjam@gmail.com
See you there!
Please comment!