Altered Esthetics gallery is celebrating their 8th Anniversary this Saturday, and we will be drawing pictures there for donations to help support the gallery. Anyone in the Conspiracy is welcome to show up and help out… the more the merrier.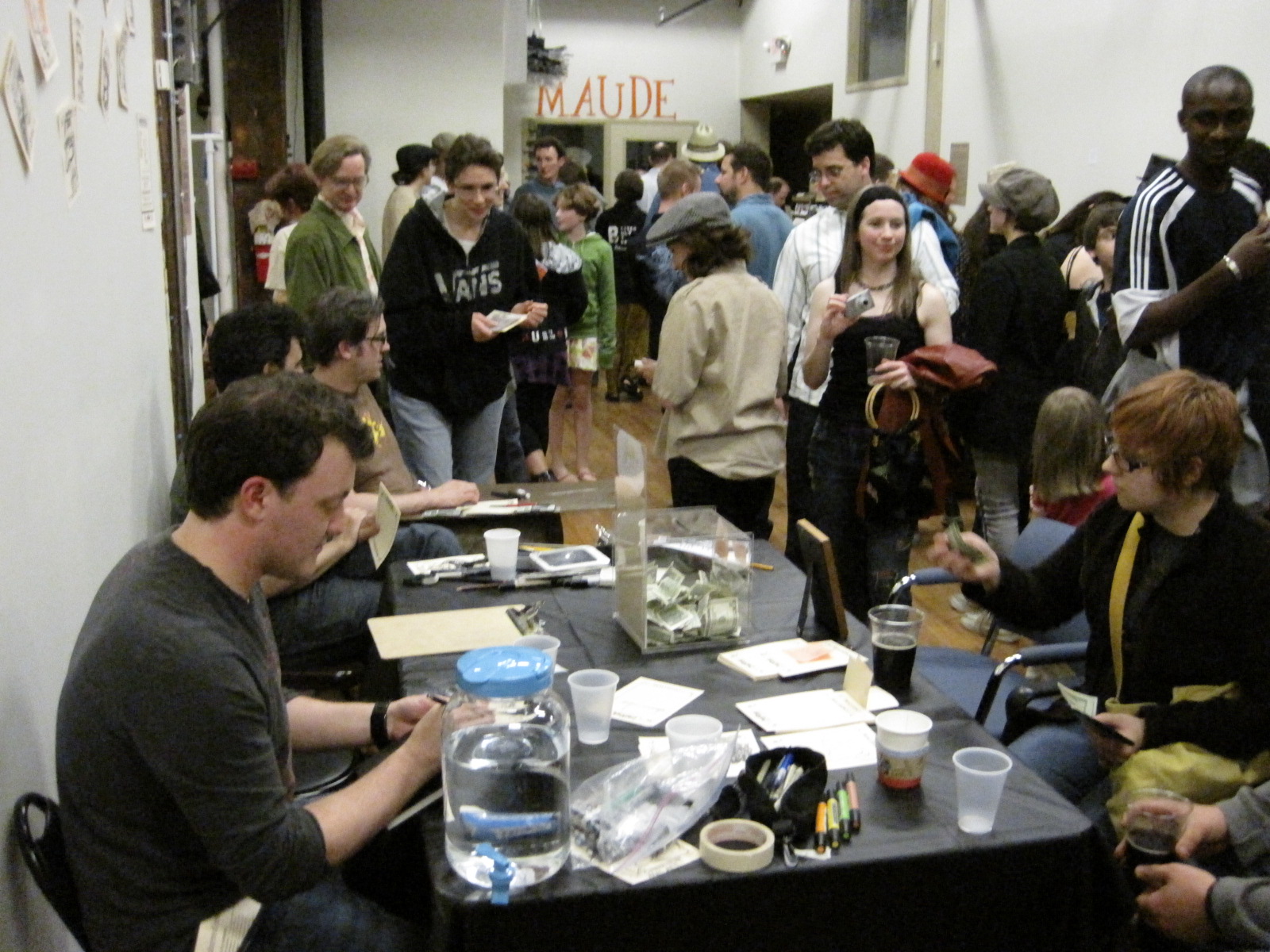 Above: Some conspirators drawing "cankeratures" for a packed house at the previous Iron and Candy fundraider for AE.
Altered Esthetics has been our partner for a number of gallery show/anthology projects (2 Lutefisk Sushi boxes, the Alley Cat benefit, Big Funny and last year's Just Add Ink comic cookbook)… and a better partner I honestly can not imagine. We are doing another Lutefisk Sushi box set project with them this November. It simply would not be feasible to pull these kind of projects off without Altered Esthetics for a collaborator. They are a unique, non-profit, community-centered gallery… they are extremely well-organized, and we are extremely fortunate to have them supporting our mad ventures. Show up Saturday and thank them!
Below: Photos of some of the "cankeratures" drawn at the Iron and Candy fundraiser at AE hung on the wall. (click them to see them larger)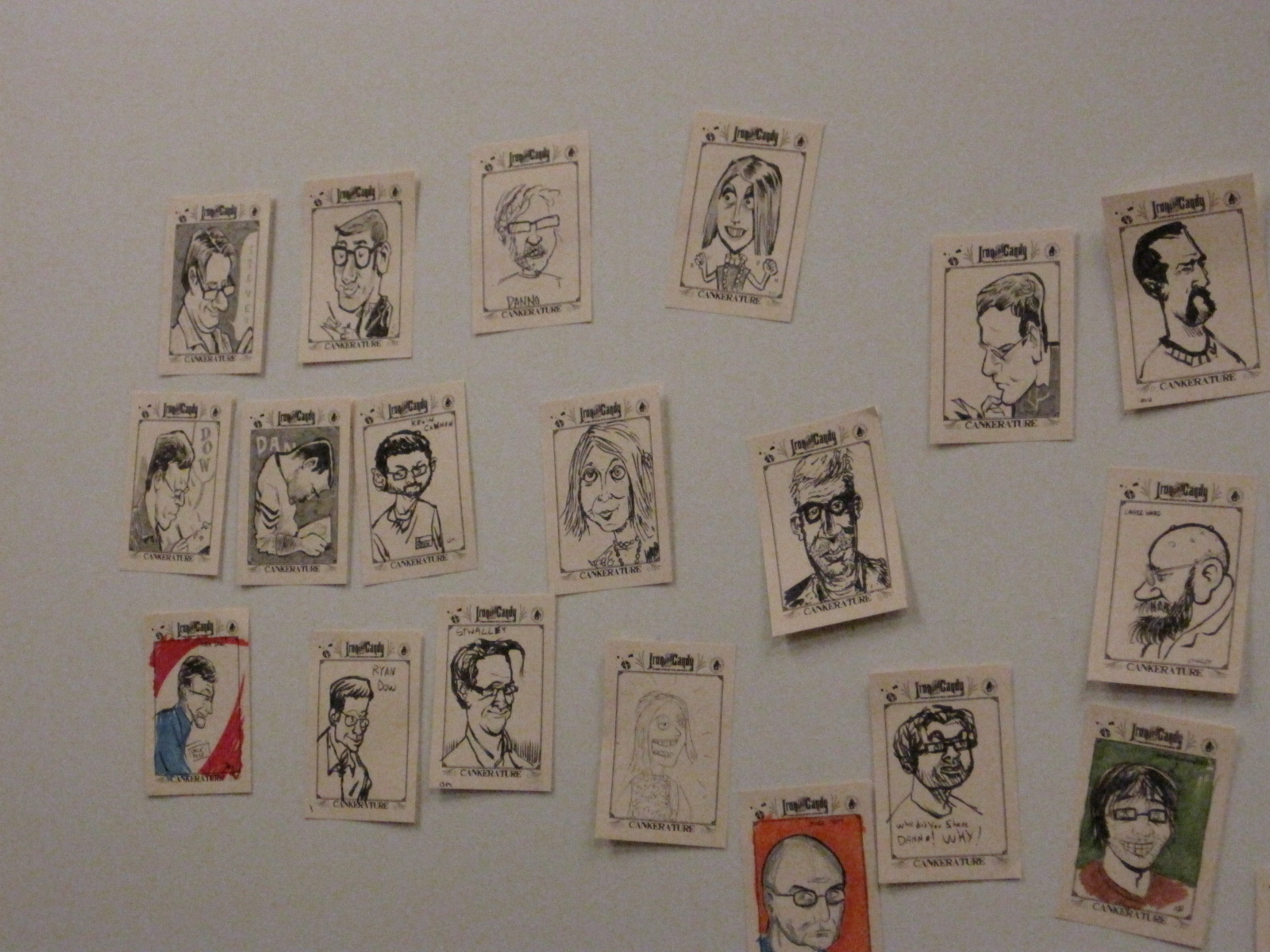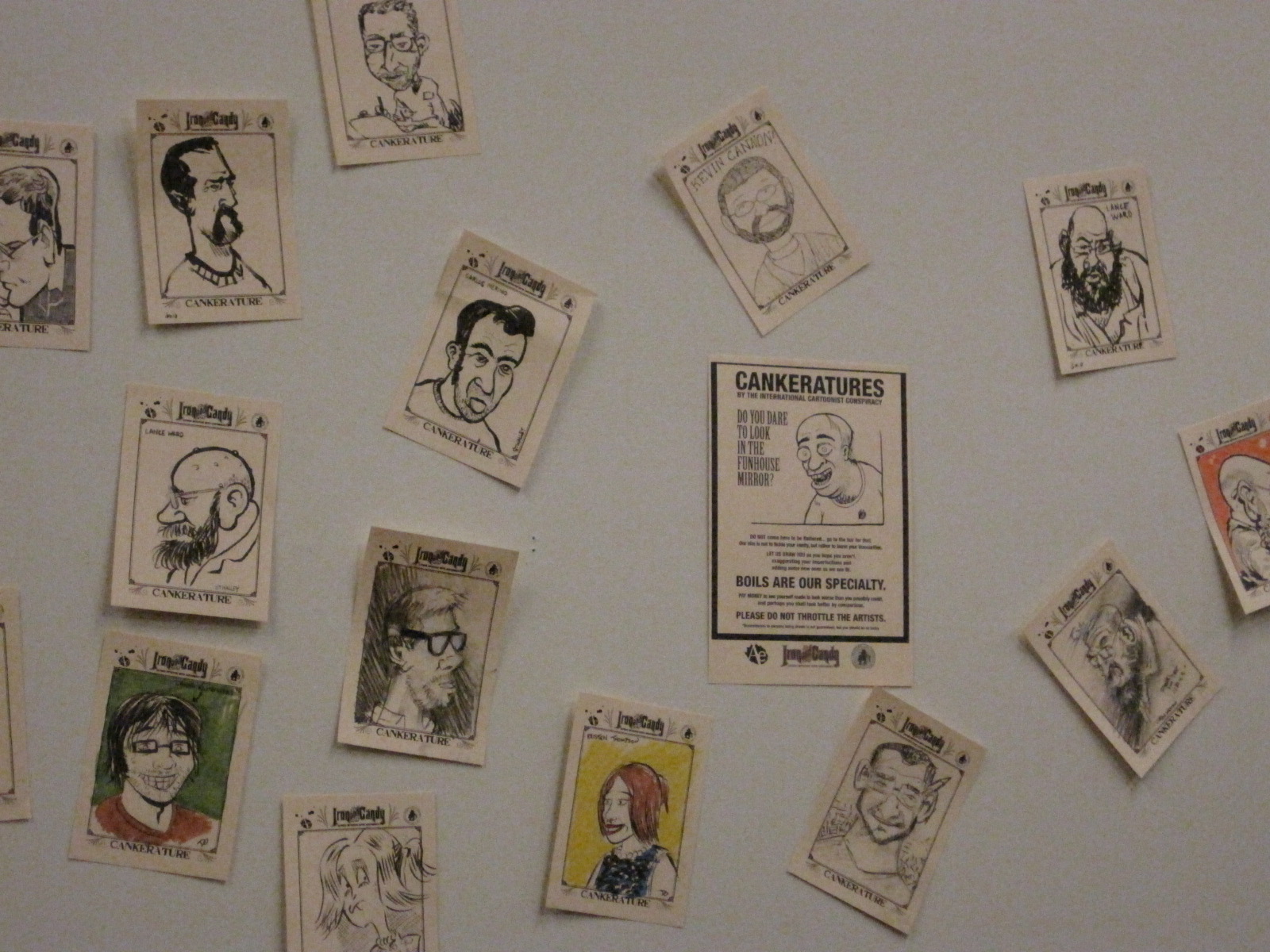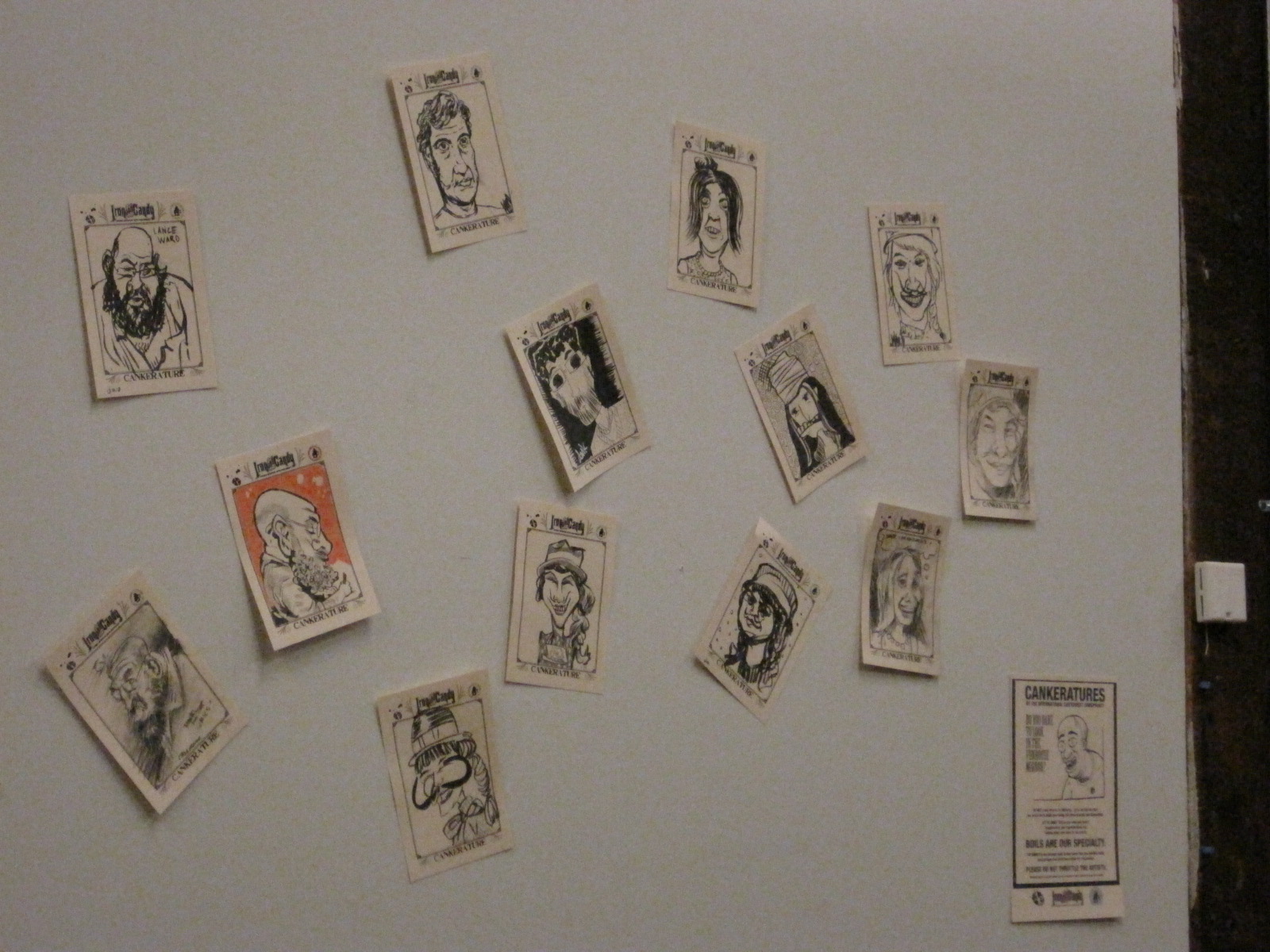 Please comment!