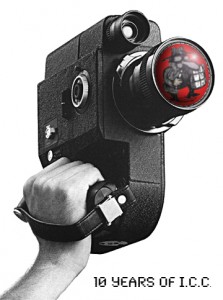 Hey all! After a weekend of watching music documentaries at the Sound Unseen festival, I got to thinking: someone should do a documentary on the I.C.C. And THEN I thought: that someone could be ME (and any of you)!
Then Danno pointed out to me that next December 2012 the I.C.C. turns 10 years old. What a perfect time to get one done!
So, I plan on documenting as many I.C.C. related shows, jams, book releases and whatever else may transpire between now and then. I would ALSO like to amass as much retrospective footage as I can. If anyone has video, photos, or I.C.C. history related stuff that they think might fit in, PLEASE CONTACT ME (burgy13@gmail.com).
I'm hoping this will become a team effort, so if you are interested in being a part of the production team, let me know as well. There will be an official meeting sometime soon which I will post here.
Thanks, I hope you will consider being part of this!
-B.Burgy
1 comment... Thanks!