Here's the seventh big jam… this one is from May 4th 2006. Click the image to grab the low-res, reader's pdf.
The themes are "Babies Can't Do Anything," "The Rattlesnake Twins," "Betrayal," "IQ Tests," "Couch Jumpers" and "A Mother's Love."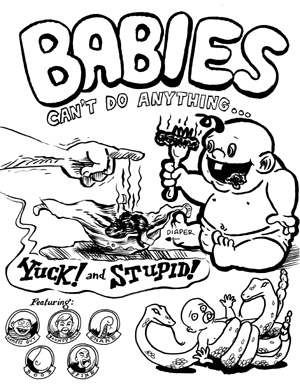 Below is a small jpg of the lovely instructional sign Big Time Attic made for this particular jam.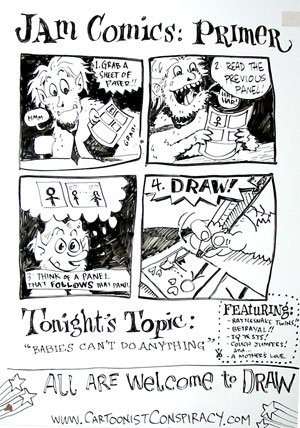 Please comment!