Our posting of the missing jams is now resuming (three more big jams and many miscellaneous pages remain to post)… Here's the sixth big jam… I believe this one is from April 2006 (although it may have been the June one… someone please confirm)… click the image to grab the low-res, reader's pdf.
The themes are "Tales from the Vatican Vault" and "Country Music."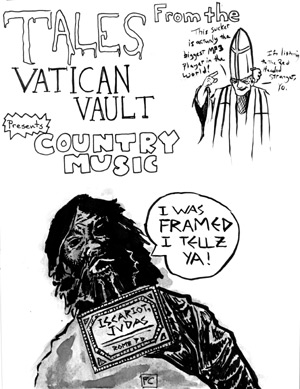 3 comments... Thanks!