We will be drawing cartoons to raise funds for Altered Esthetics, the wonderful non-profit community gallery we collaborate with, at their 7th anniversary party next Friday. For a suggested donation of $5, we'll peer into your soul and give you a drawing of one of the following:
Psychic Readings
Dream Interpretations
Fortunes
Spirit Animals
Inner Demons
Thanks to everyone who volunteered to participate in this!
Read more about the event here.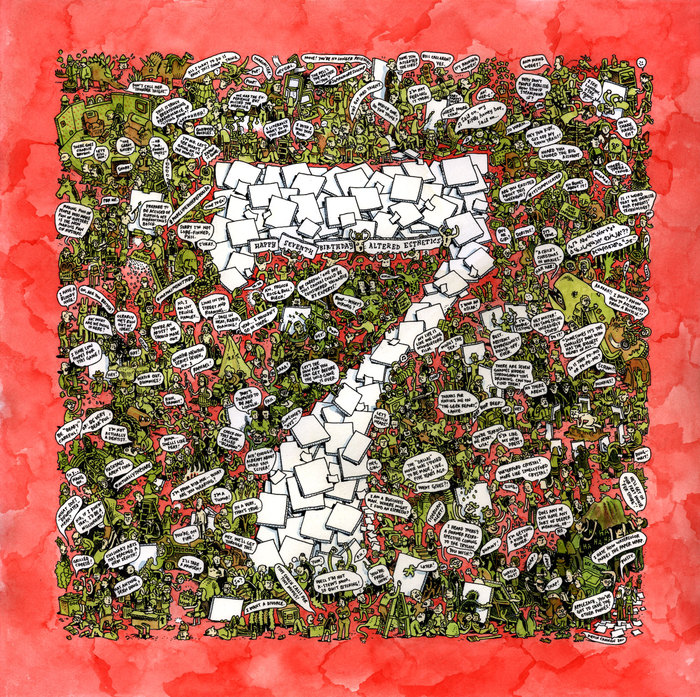 Pictured above: Local Hero Kevin Cannon's fantastic art donation to the Altered Esthetics fundraiser. See a gallery of other donated artwork here.
1 comment... Thanks!