---
Just Add Ink: A Comic Book Cookbook will be an anthology collecting comic strip recipes and cooking tips from a host of cartoonists from Minnesota and around the world. Its release will be accompanied by a gallery show in August to be held at Altered Esthetics gallery.
Submission Deadline: June 15, 2011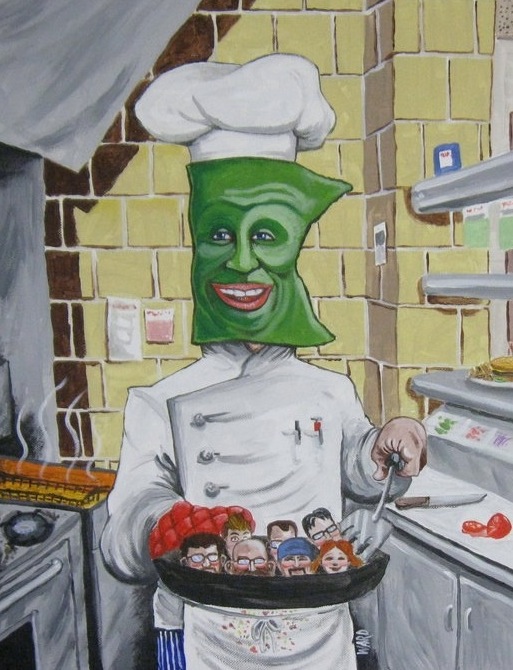 Our above cover image is by featured artist Lance Ward. Click it to see a larger version.
Read more about how to submit to the show here, and download the submission guide here. (PDF)
Opening Reception
Friday, August 5, 2011 – 7pm-10pm
Artists' Discussion
Saturday, August 20, 2011 – 1pm-3pm
---