Here's a riddle for you:
What's red, white and blue and smells bad when you cook it?
.
.
.
.
.
.
.
.
JUST ADD INK: A COMIC COOKBOOK!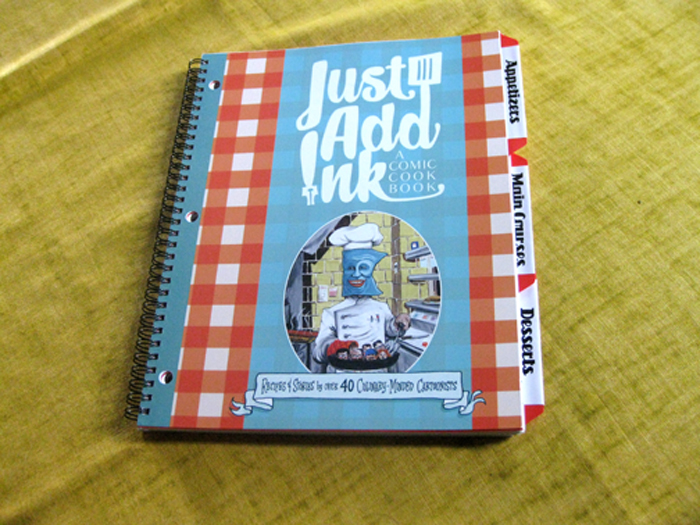 A limited number of printed copies are available for purchase online. Over 40 beautiful pages of wonderful recipes and stories. Makes a great gift, too! I got one for my mom… since she helped me take the books to the bindery and all.
Oh, and don't put the cookbook directly in the oven, it will smell bad if you cook it.
You can purchase either a hard copy or a digital copy – info about both is below.
Hard Copies!
Books are shipped priority, a flat rate of $4.95.
*Shipments are made on Saturdays. If you need a rush delivery, please email contact-at-alteredesthetics.org and we will do our best to accommodate your request.

Digital Copies!
Digital copies are available on a donation basis. If you'd like to purchase a digital copy, donate any amount of your choosing. After your purchase, click the "return to Altered Esthetics" to be taken to your file.
---