Party with Ae, and show us some love. Proceeds from this event will help us keep our doors open so we can have more comic art shows!
Date/Time:
Saturday, April 20, 6-11pm
Place:
Altered Esthetics! 1224 Quincy St Ne, Minneapolis, MN 55413
Tickets:
$10 (get free beer when you purchase your ticket before 7pm on Saturday)
This year, our big fundraiser will feature the Brewers' Craft beer art exhibit, Comic Artists at the Opera, games, caricatures, and a variety of local beers.
See James Powell's beer label caricatures of the Ae board here:
http://www.alteredesthetics.org/blog/beer-caricatures
RSVP on the facebook event page:
http://www.facebook.com/events/221525601320079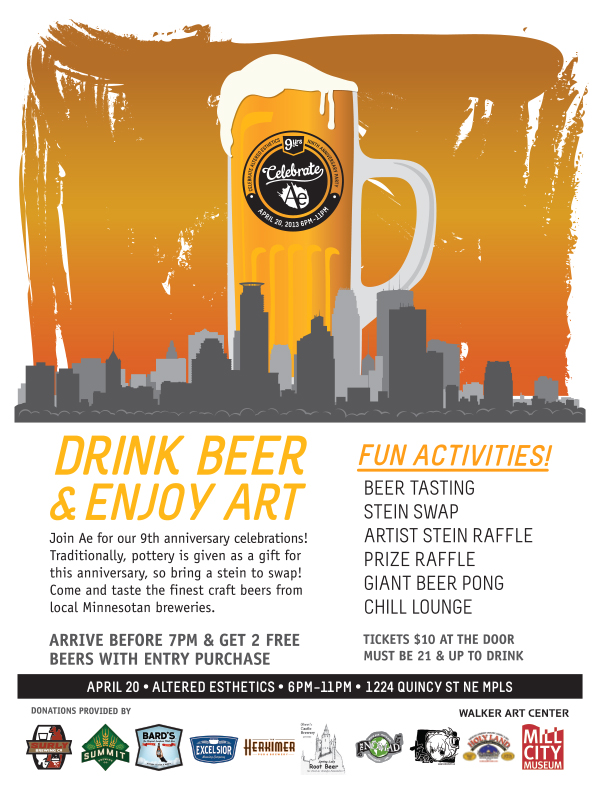 Please comment!