The Conspiracy is trying a different tactic this year for Springcon (May 21-22), our wonderful local comics convention. Rather than having a centralized presence at one table, we are hoping to have our presence felt throughout the convention. To this end, please consider helping our cause by purchasing a fez!
This site sells high-quality fezzes CHEAP in a wide variety of colors and styles.
Anyone purchasing a fez to wear at Springcon will receive a free Cartoonist Conspiracy patch to sew onto it! To get your patch, just hassle me whenever you see me at or before the convention… or email me if you don't know who the hell I am (webmaster(at)cartoonistconspiracy.com).
Please pass on the word about this. Thanks much to all of you choosing to participate in this!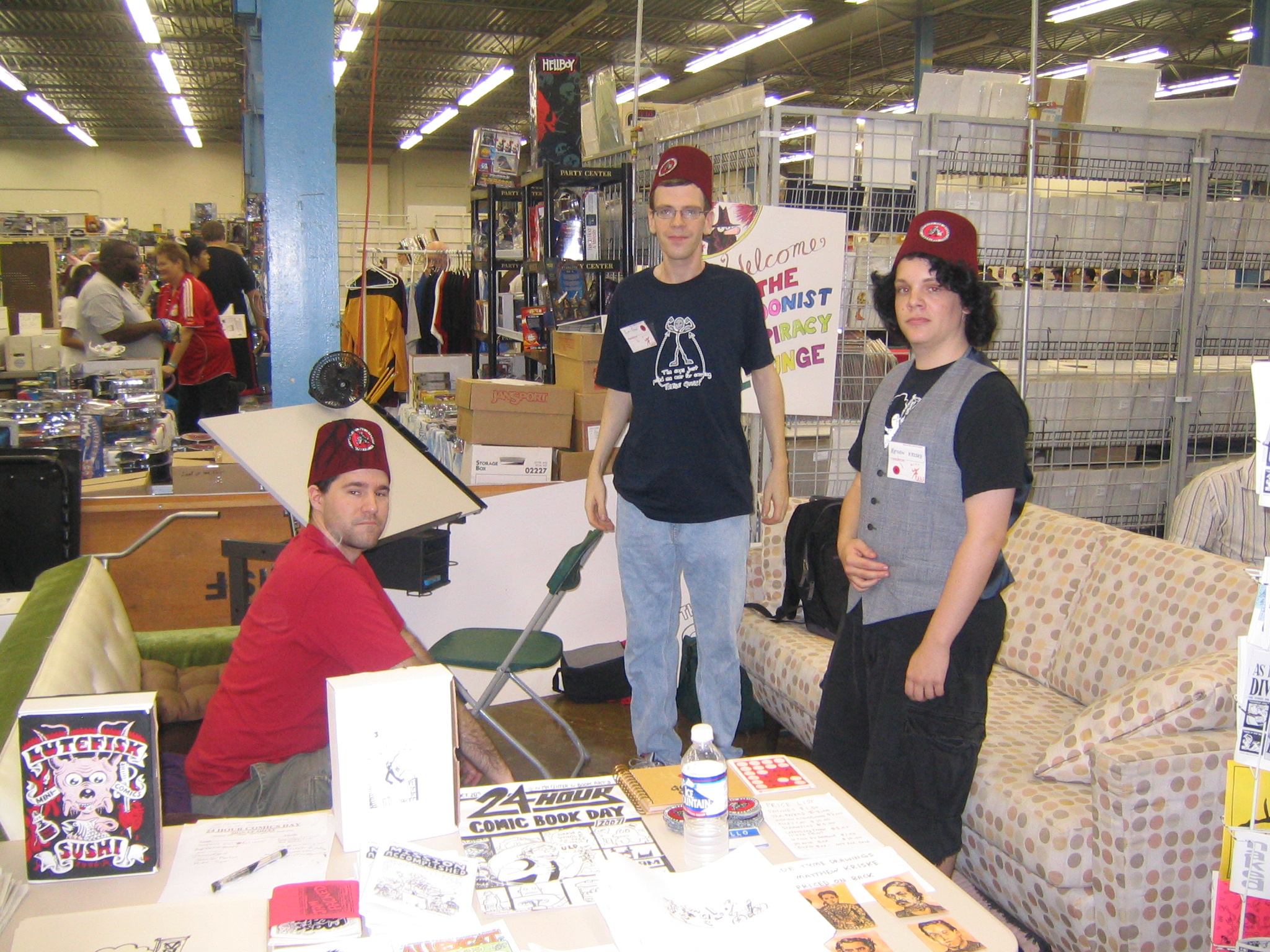 4 comments... Thanks!