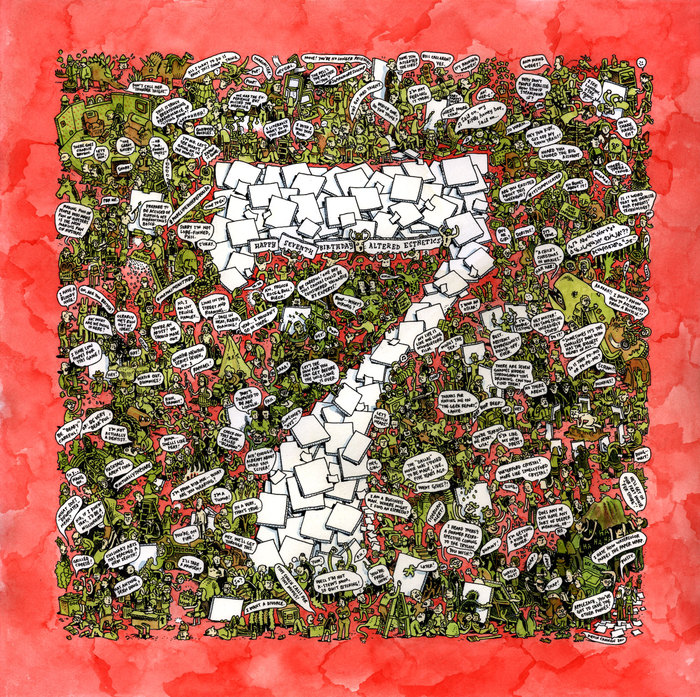 Pictured above: Local Hero Kevin Cannon's fantastic art donation to the Altered Esthetics fundraiser. See a gallery of other donated artwork here.
We will be drawing cartoons to raise funds for Altered Esthetics, the wonderful non-profit community gallery we collaborate with, at their 7th anniversary party next Friday. We need cartoonist volunteers to draw pictures for patrons offering donations. Bring your All-Seeing-Eye of Agamotto! Using our amazing ecto-ink, we will "read" the patrons to bring them personalized:
Psychic Readings
Dream Interpretations
Fortunes
Spirit Animals
Inner Demons
It should be a good time. We will be working in shifts, so you will have plenty of time to peruse, schmooze and booze as well. As always, any interested cartoonists are welcome to participate… but please, let me know you're coming so I can get you on the schedule. To participate, email me at webmaster(at)cartoonistconspiracy.com.
Read more about the event here.
Please comment!