Ok, folks. Tonight is a new location for the comic jam. The Boarderlands Cafe on Valencia St. SF.
Date: Thursday, Jan 28, 2010
Where: Borderland Cafe at 870 Valencia Street, San Francisco, San Francisco, CA 94110(415) 970-6998‎
Time: 6:30 to 9:00ish
Bring your favorite drawing tools and join us.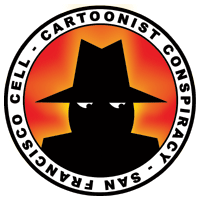 1 comment... Thanks!