The Minneapolis Conspiracy's 3rd Annual <25 But >23 Hour Sequential Art Event is tomorrow! We currently have 32 participants. Get some sleep tonight, fellas. Click on the below poster to read all about it.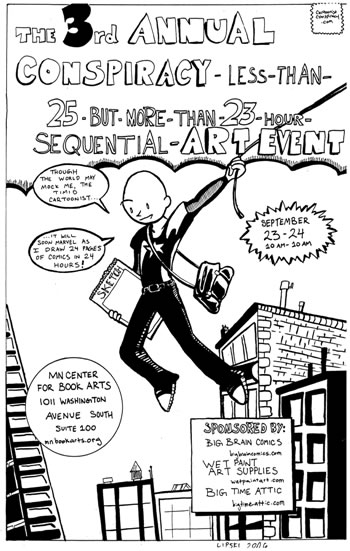 Note that 24 Hour Comics Day is on October 7th… we're doing this tomorrow because October 7th and 8th is the same time as the notoriously creator friendly Twin Cities comics convention Fallcon.
1 comment... Thanks!