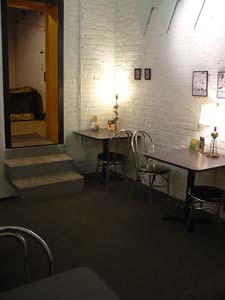 See this coffee shop? Its called Diamonds(http://www.diamondscoffeeshoppe.com/) . Its where the MPLS cell holds it's monthly meeting.  It's also where this weekend we will be having a "gallery show", promoting our group, drawing, and selling our various comics during Northeast Minneapolis' annual ART-A-WHIRL (www.nemaa.org).
     We will be in the hallway BEHIND Diamonds doing the above mentioned drawing and selling.  We'll be ther:
     Friday from 5-10pm, Saturday from 12-8pm, and Sunday from 12-5pm.
     Stop by and say "Hey" on your whirly tour of Minneapolis art.
     Diamonds Coffee Shoppe
     1618 Central Avenue Northeast
     Minneapolis, Minnesota
2 comments... Thanks!